Cat and Mouse Swinging Pendulum Wall Clock
$49.95
In stock
Free shipping on orders over $50!
Satisfaction Guaranteed
Average 8 to 20 working days shipping times
Secure Payments
Make your home look unique with this Cat and Mouse Swinging Pendulum Wall Clock!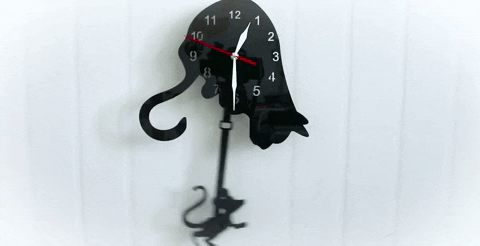 It has a real pendulum in the shape of a mouse and works with 2 AA sized batteries (not included).
Grab 2 or more for you, your friends, and your family while stocks lasts!
PRODUCT DETAILS
Material: Plastic
Powered By: 2 x AA Batteries (not included)
*Note: Minor assembly required out of the box.